Each year, nearly 500,000 tones of grease and fat enter the sewerage system. Grease adheres to pipe walls, causing blockages, and fats and oils damage waste water treatment equipment, costing municipalities millions of dollars in repairs each year. Fats, oils, and grease (FOG) can seriously harm the environment if allowed to enter a natural water course.
For these reasons, legislation requiring food service operators to use proper FOG management is now strictly enforced. If FOG waste is not managed properly, polluters may face large fines or even closure. FOG also causes significant issues in commercial kitchens, with FOG from wastewater clogging internal pipes, resulting in costly repairs and potential equipment downtime. Find out more about grease trap pumping service in malaysia here.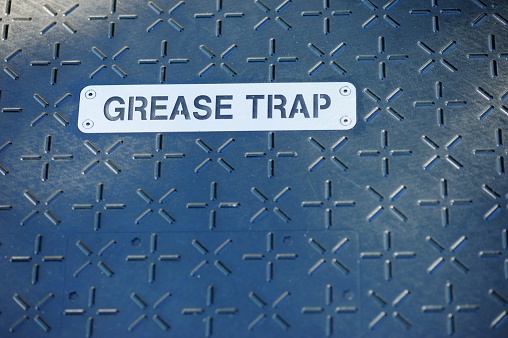 What is a grease trap?
Grease traps, also known as grease interceptors, converters, catchers, grease recovery / management devices, or FOG traps, have been around for over a century. They are used in a variety of settings, including:
Restaurants
Cafes
Takeaways
Pubs, bars and inns
Hotels
Colleges and schools
Bakeries
Simply put, a grease trap is a container into which FOG-containing wastewater flows before entering a drainage system. The receptacle is intended to intercept or "trap" the FOG while allowing clear water to pass through.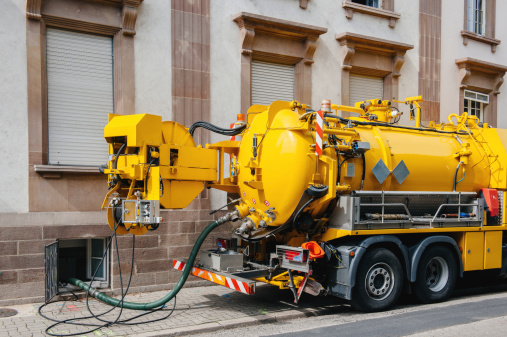 How does a grease trap work?
Grease traps work on the principle that animal fats and vegetable oils (grease) are 10 to 15% less dense than water and will not mix with water. As a result, fats and oils float on top of water.
When wastewater enters a grease trap, the flow rate is reduced sufficiently to allow the wastewater to cool and separate into three layers. The grease rises to the top of the interceptor and is trapped by a baffle system. Solids settle to the bottom, and clear water escapes through an outlet baffle. Many grease traps also include strainers for collecting solid debris, which reduces the amount of solids that settle at the trap's bottom.
The frequency with which the trap is cleaned or pumped out depends on the amount of wastewater produced and the size of the grease trap, but it is usually every 2-4 weeks. By introducing a biological grease treatment fluid into the system, this time period can be extended to up to 8 weeks. Non-pathogenic bacteria, nutrients, and enzymes are combined in the solution to break down FOG and improve grease trap performance. This is commonly referred to as "dosing." As an additional method of preventing FOG build-up in internal piping, dosing can be implemented at the outlet stage.
Types of grease trap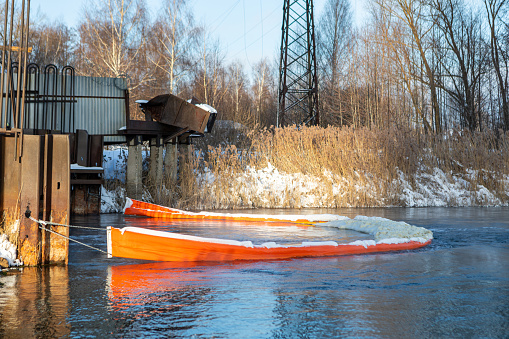 Passive hydromechanical grease traps
Conventional passive systems are among the most common in smaller establishments. This is due to the low initial investment required to purchase one, as well as the wide range of sizes available, which means they can be easily installed under most sinks, while larger units are available to accommodate larger wastewater production requirements.
Automatic grease traps
Automatic systems, also known as AGRUs (automatic grease removal units), operate on the same principles as traditional passive traps but automatically re-heat and skim out the FOG on a predetermined schedule. The FOG that has been skimmed is then transferred to a collector bin for easy removal and recycling. The programmed schedule is based on the amount of FOG produced, which eliminates the need for operators to measure or check grease levels.
They, like passive systems, are available in a variety of sizes to meet a variety of needs. While they require a larger initial investment, they are more efficient and have lower long-term operating and maintenance costs.