Companies look at many factors when trying to determine if equipment needs to be updated as it will need to be proven to be more beneficial than the current machines in the long term. This is especially true for companies that have many offices such as Altus who have cargo handling equipment in Tok Bali among other places. So, what exactly are the trends that many cargo handling companies look to when it comes to logistics facilities and equipment?
How practical and efficient is it?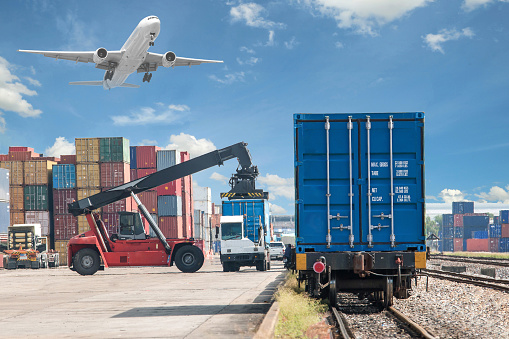 Materials that need to be transported using heavy machinery are obviously very large and require immense effort to move and transport it to its destination. Some companies still rely on older machines in order to do this kind of work however, many other companies are opting for newer and showier tools. Why is that? This is because one of the most important questions to ask before making the switch is how practical and efficient the newer models are compared to the older dinosaur models. The newer machinery is more practical and simpler, making it easier to be operated by the workers. It is also more durable and can do more work and take on heavier loads compared to the older machines.
Is it automated?
Many companies nowadays, particularly the ones that require a lot of manpower to operate, such as cargo handling companies, are always looking for methods to cut costs. What better way to achieve that goal than by opting for the newer machines that are able to function without much human intervention. This cuts down on the required manpower and reduces labour costs, thus saving the companies money in the long run. Newer models are also able to complete a wider variety of tasks compared to the older ones that can only carry out certain tasks. If an older machine can carry out two functions while a newer one can carry out 5 functions, obviously the company will choose the latter as it will save money to have just one machine carrying out all the jobs.
Is it eco-friendly?
Quite a large number of companies are opting for a more greener approach. Eco friendly companies are all the rage as not only does it protect the environment but companies get a leg up over their competition by claiming that they are carrying out greener initiatives. Energy efficiency is not just something looked for in cargo handling equipment but also in the normal everyday appliances that people use such as air-conditioners, refrigerators and fans. Everybody is looking for more energy conserving, greener appliances, if not to protect the environment but also because it's trendy.
Is it faster and better than what is currently being used?
Speed equals efficiency. When a machine is able to carry out its functions speedily, then it is preferred over slower machines. The faster the speed of the machines, the swifter the output and the quicker a job is completed, thus generating more profits for the cargo handling company in the long run. At the end of the day, if a newer machine is able to work better and faster than the current model, then the latter will soon be cast away. .